Accountability can be an intimidating word that means different things to different organizations. For some, it can mean a general path to completion with starts, stops, and re-adjustments along the way. For others, it can mean deliver – or else.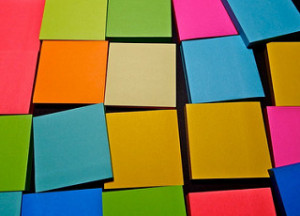 Leadership consultant and author, Peter Bregman, answers the question "How do I get my people to be more accountable for results?" by suggesting clarity in 5 key areas:
Clear expectations.The first step is to be crystal clear about what you expect. This means being clear about the outcome you're looking for, how you'll measure success, and how people should go about achieving the objective.
Clear capability.What skills does the person need to meet the expectations? What resources will they need? You're setting them up for failure if they can't do what you need or acquire the necessary resources.
Clear measurement. During the expectations conversation, you should agree on weekly milestones with clear, measurable, objective targets. If any of these targets slip, jump on it immediately. Brainstorm a solution, identify a fix, redesign the schedule, or respond in some other way that gets the person back on track.
Clear feedback. Honest, open, ongoing feedback is critical. People should know where they stand. Give feedback weekly, and remember it's more important to be helpful than nice.
Clear consequences.If you've been clear in all of the above ways, you can be reasonably sure that you did what's necessary to support their performance. At this point, you have three choices: repeat, reward, or release. Repeat the steps above if you feel that there is still a lack of clarity in the system. If the person succeeded, you should reward them appropriately (acknowledgement, promotion, etc.). If they have not proven accountable and you are reasonably certain that you followed the steps above, then they are not a good fit for the role, and you should release them from it (change roles, fire them, etc.).
Bregman recommends discussing this framework with your teams, making it public, and using it as a consistent guide to getting things done on time and with quality outcomes.
Have a great week.
Sign up for The Sunday Snippet!
Good ideas to help you prosper delivered fresh each Sunday morning.