There's no amount of skill and talent that can justify the negative emotional – and financial – impact of a toxic employee. Rude workers cost more, produce less, and the resulting ripple effect in an organization is impossible to abate.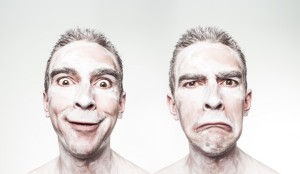 This is why weeding out toxic people is especially important and should be your number one priority when attracting employees, as well as evaluating bosses, vendors and advisors.
Christine Porath is an associate professor at Georgetown University's McDonough School of Business and lays out some interviewing best practices in her recent Harvard Business Review article.
By the way, interviews these days are two-way streets so job candidates can apply the same principles to bosses and teams they might be joining:
Interview for civility.  Look for civility and maturity in every interaction. Ask these questions:
What would your former bosses or subordinates say about you — positive and negative?
What about yourself would you like to improve most?
When have you failed? How did you deal with it and what did you learn?
Get your team involved. Have your team talk with the candidate. Look for humility, respect, and the ability to generally fit in and go with the flow in a group environment. Litmus test:  Would your team want to spend more time with the person and get to know them better?
Ask references about civility. Can the candidate read people and adjust appropriately? Can she collaborate? Would you rehire the person?
Check your own civility. Are you treating the candidate with care? Are you being challenging or cantankerous?
Do your homework. Recognize and investigate patterns of behavior. Follow your hunches.
And then move quickly when you find a fit. Nice, smart and successful people are hard to find and don't last long on the open market.
Have a great week.
Sign up for The Sunday Snippet!
Good ideas to help you prosper delivered fresh each Sunday morning.