These are probably some of the most annoying phrases in business.
You've seen them in email, you've heard them on the phone, and you've probably even used them yourself. I know I have.
"I just wanted to check in."
"I thought I'd touch base."
"I'm following up."
I had the chance recently to watch a slightly comical, but all too true webinar hosted by Andy Horner and Jeffrey Gitomer on this subject of follow up versus follow through.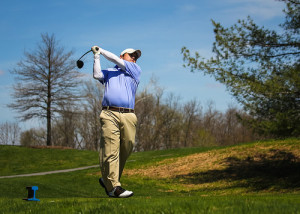 Gitomer is a nationally-known sales expert and Horner is the CEO of Outstand, an email marketing software company. Together, they discussed some of the ideas that Horner is working on for his new book "The Follow Up Myth."
They walked through a series of Myths and Truths that I thought were great reminders on what to do, and what not to do, when communicating with clients, prospects, and other partners.
Here's how they described the differences between follow up and follow through:
Follow up is a simplistic routine that can be perceived as a pushy prompt.
Follow through is doing what you said and committing to provide help no matter what it takes.
Follow up means saying thanks.
Follow through means saying thanks and sharing value that fits a prospect's needs and motives.
Follow up requires the prospect to take action.
Follow through means doing all the work for the prospect and including everything needed, and then being available to explain and discuss it all in even clearer terms so the prospect doesn't have to try and figure it out all by themselves.
Following up is just setting the next appointment.
Following through means presenting insightful ideas and individualized information that create a good reason for the next meeting.
Following up is a one-time event.
Following through is a series of communications that build value and a relationship.
Nobody wants follow up. Nobody wants more emails or meetings that don't come with some value attached.
But we all want good ideas, we all like free samples, and we all appreciate proof of value.
We all want follow through.
Sign up for The Sunday Snippet!
Good ideas to help you prosper delivered fresh each Sunday morning.