CNBC's small-business TV program, The Profit, features Marcus Lemonis as he uses his own money, and tough love, to fix struggling small businesses.
Lemonis, 42, knows what he's doing. He's the CEO of Camping World/Good Sam, a $3 billion national retailer of recreational vehicles and camping supplies that employs over 6,000 people.
The show is fun to watch and it's not always predictable. Just like any company and any business relationship, some company owners listen to Lemonis, and others don't.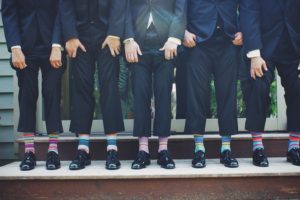 Lemonis has a signature process that he uses to analyze every business. He breaks the business into three key components: people, product and process.
People
Making sure you have the right people in the right roles is common knowledge for most business owners, but it's so easy to misread or overlook people issues. You want people to succeed, but you can't will them to succeed, and that's hard to admit.
Lemonis is a keen judge of talent, motivation and fit, which is a good reminder to all of us:  there's nothing like having great people on your team. Plan for it, promote it, and expect excellence at all levels.
Product
Lemonis carefully examines what's being sold and its key marketing characteristics, including pricing, packaging, sizing and targeting. Business owners are sometimes blinded by their own good ideas and forget about the customer, or assume the customer views the product the same way they do. Lemonis brings that customer advocate role to each company. He helps owners better see things from a customer's perspective.
Process
Lemonis analyzes efficiency and scalability. He looks at labor, materials, operations – everything that it takes to deliver a quality product or service, for a fair margin.
Feeling stuck? When in doubt, take a look at the people, product and processes in your department or business.
And don't forget to apply Lemonis' attitude and determination. He makes no bones, or apologies, about why he's doing what he's doing: "I do it to save jobs, and I do it to make money."
Have a great week.
Sign up for The Sunday Snippet!
Good ideas to help you prosper delivered fresh each Sunday morning.